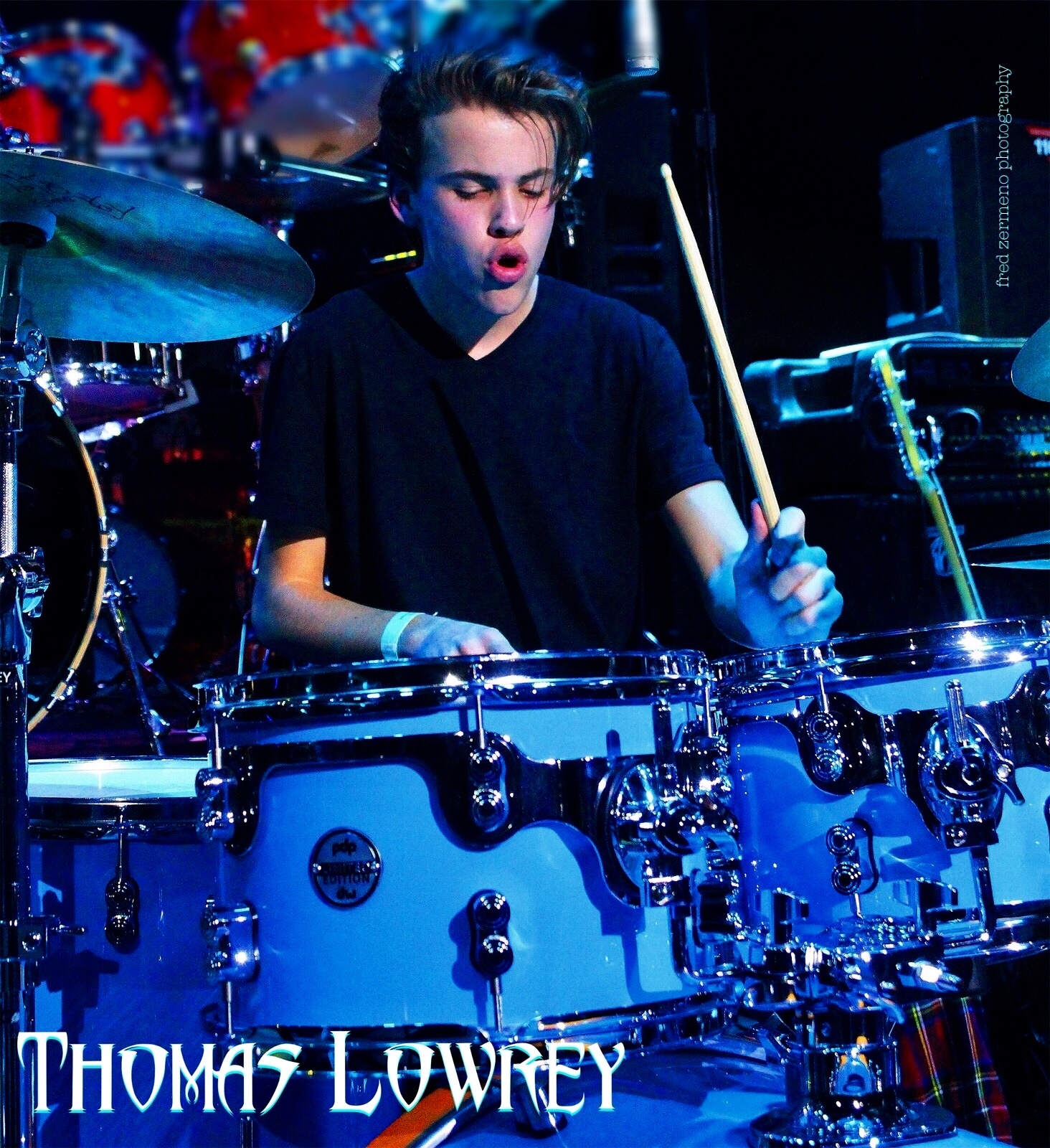 I ended the year by performing in the 2018 Oingo Boingo Dance Party – 'Naughty or Nice' Holiday Show!  It was the first time we had a 2-part show, and it was a really fun gig that I will always remember! To open the show, we performed a "Tribute to the Waitresses!"  Members of Oingo Boingo Dance Party: Felice Hernandez on Lead Vocal, Sam 'Sluggo' Phipps on Sax, Mike 'The Spike' Glendinning on Lead Guitar, Freddy Hernandez on Bass, Brian Swartz on Trumpet, Thomas Lowrey on Drums and Guest Performer, Scott Doyle on Keys started off by playing a 30-minute set of 80's Waitresses' classics.  It was the first Boingo show that I got to sit down and play the drum set, because I'm usually standing up playing 2nd drums and percussion when I play next to Johnny Vatos' riser on stage.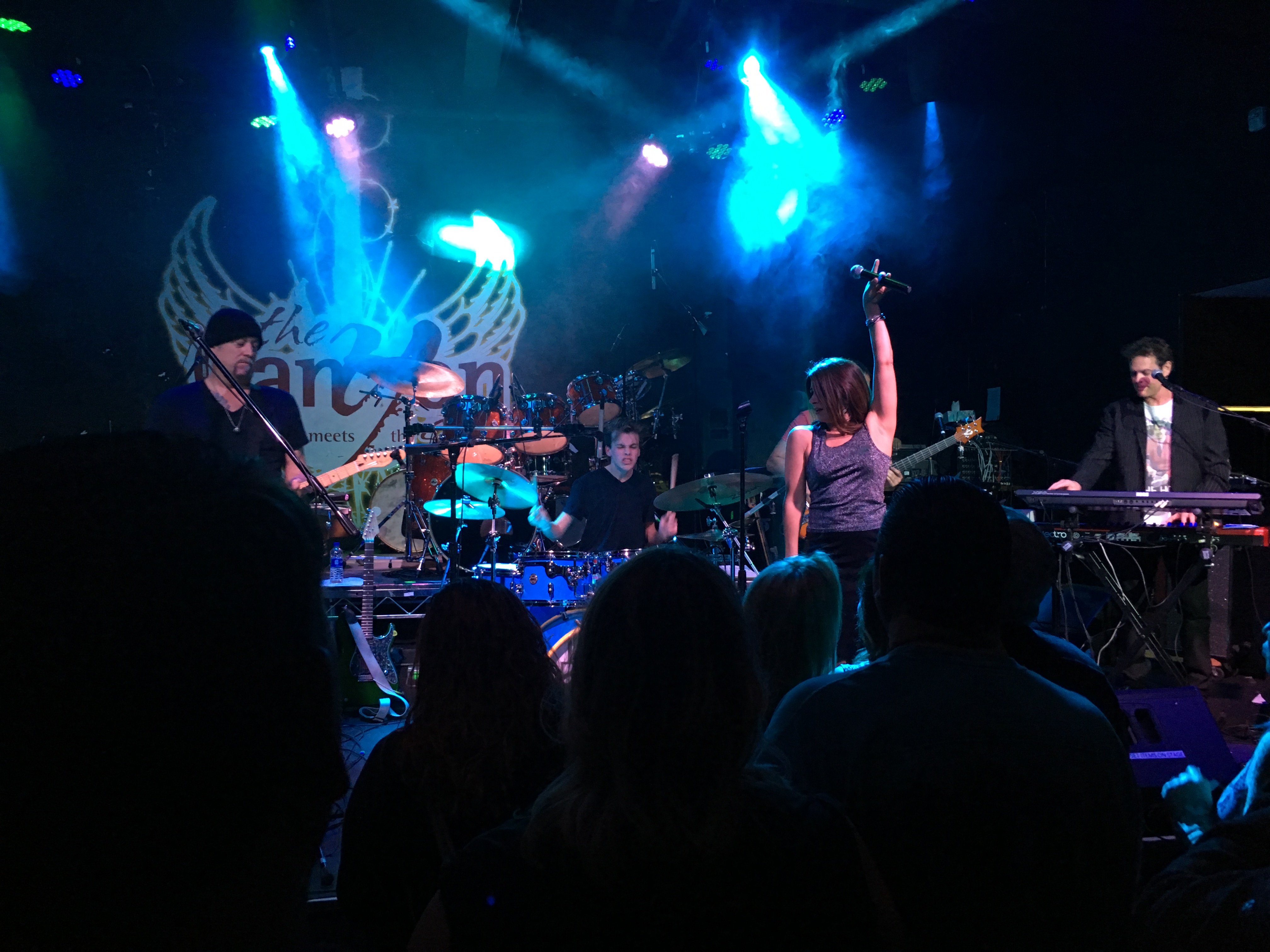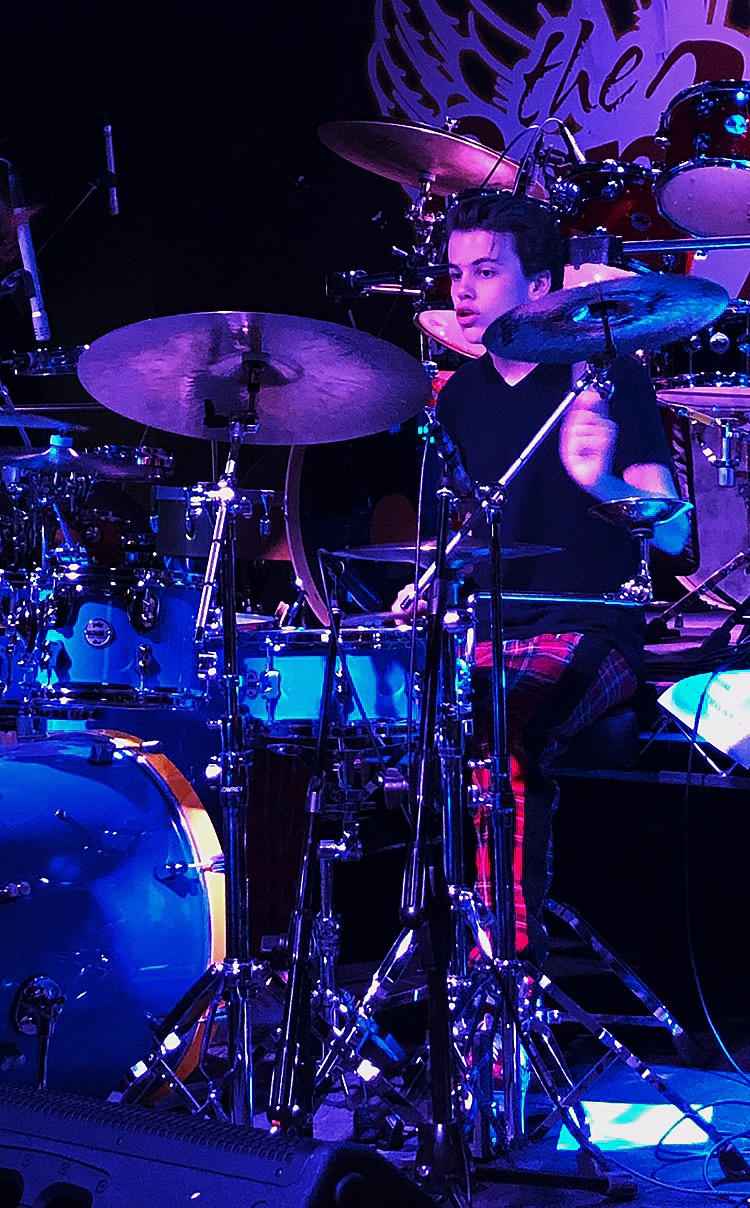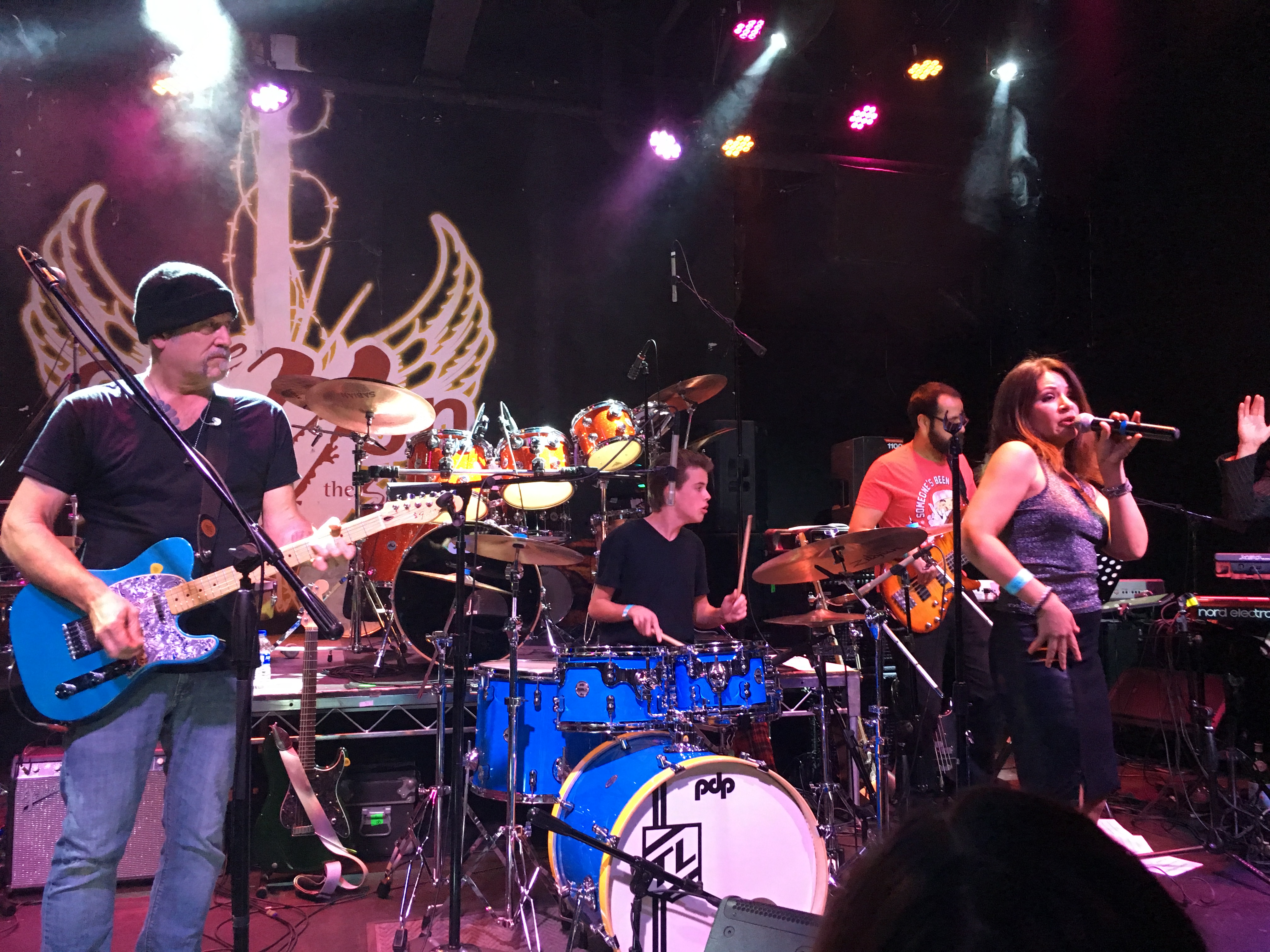 Above Photos from 'Waitresses' set
Following the opening 'Waitresses' set, we joined the Oingo Boingo Dance Party family on stage to complete the 'Naughty or Nice' show with a high-energy send off to 2018! I really have had a great time performing with all of the members of this band, and I look forward to an awesome 2019! A very special thanks to Johnny Vatos for this very special gig and the chance to play the drum set in our show! – Thomas
Photos Below from the 'Naughty or Nice' Oingo Boingo Dance Party show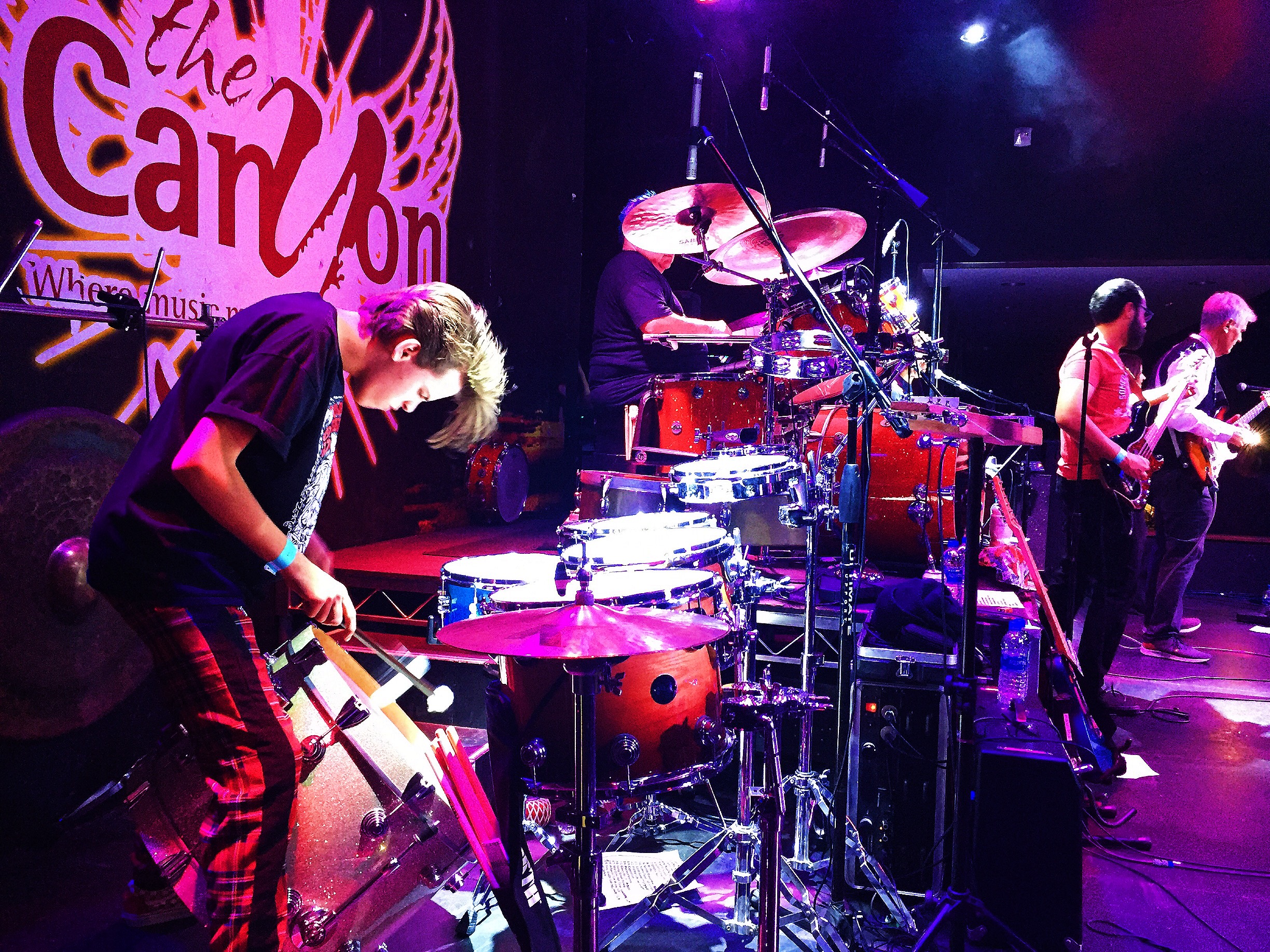 Pic above: playing mallets on bass drum on 'Dead Man's Party'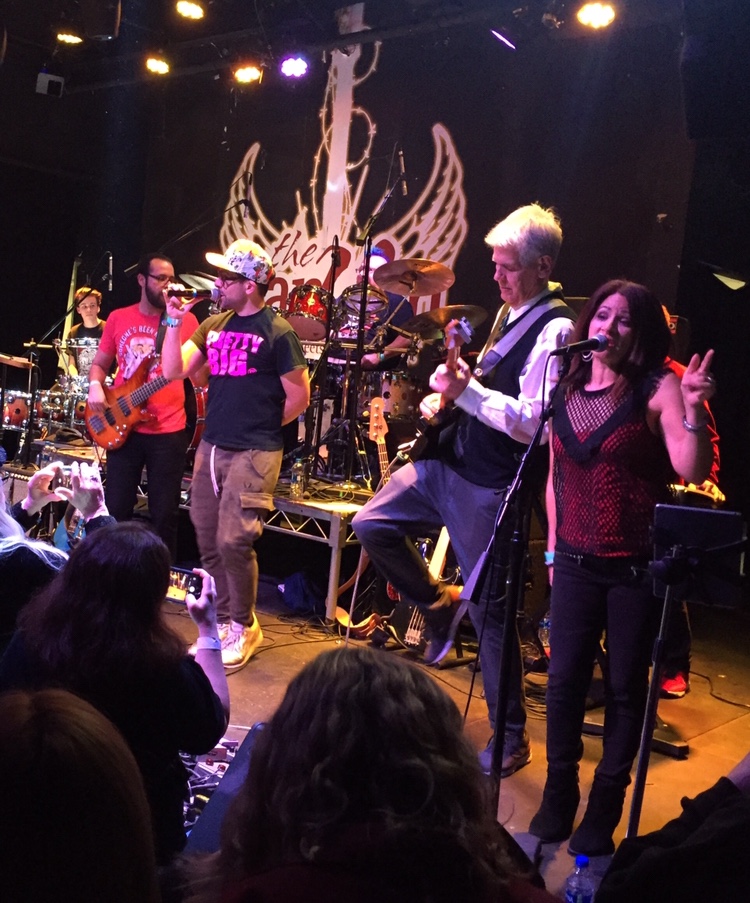 Pic Above (Right to Left): Felice Hernandez, Steve Bartek, Johnny Vatos, Brendan McKian, Freddy Hernandez, Thomas Lowrey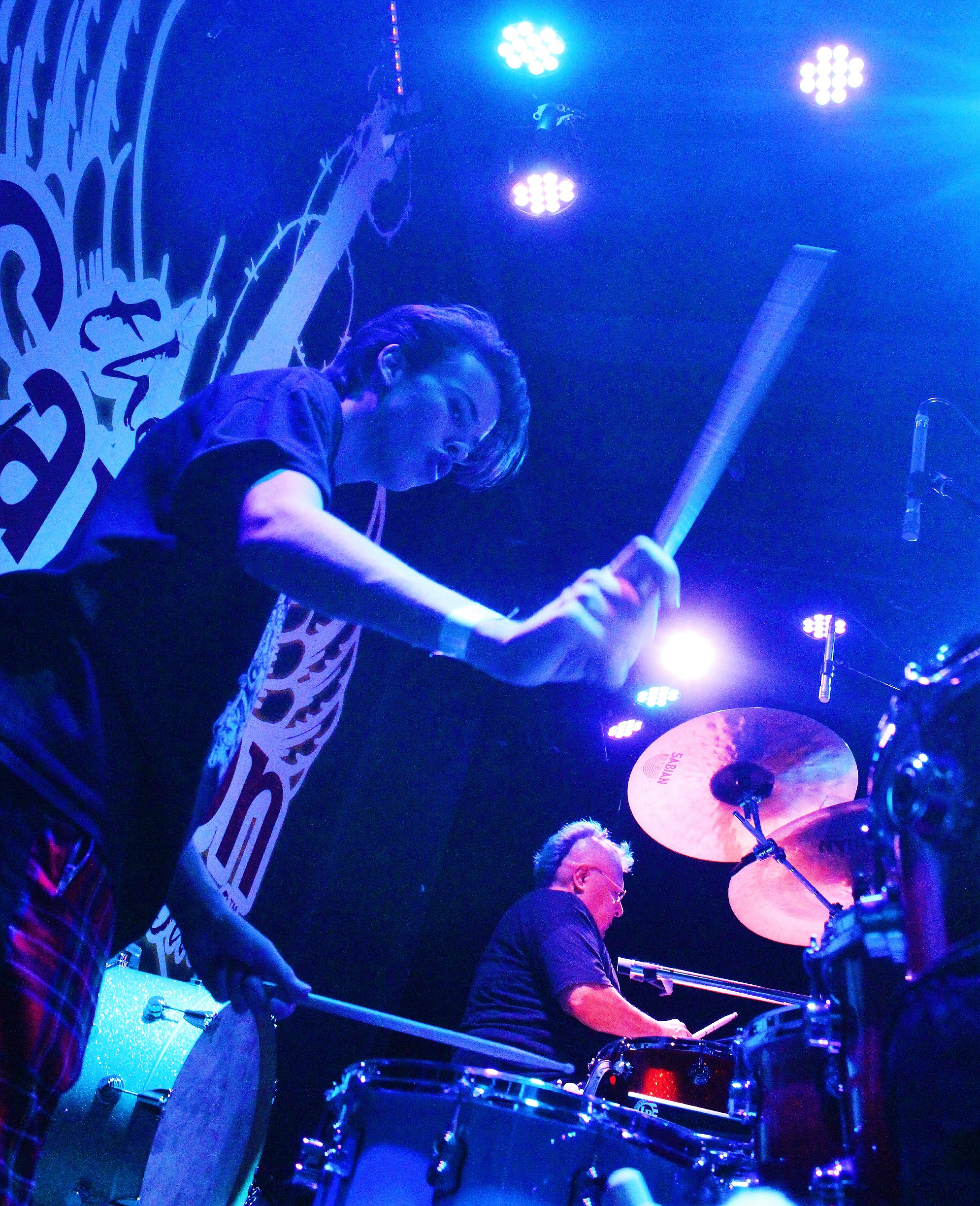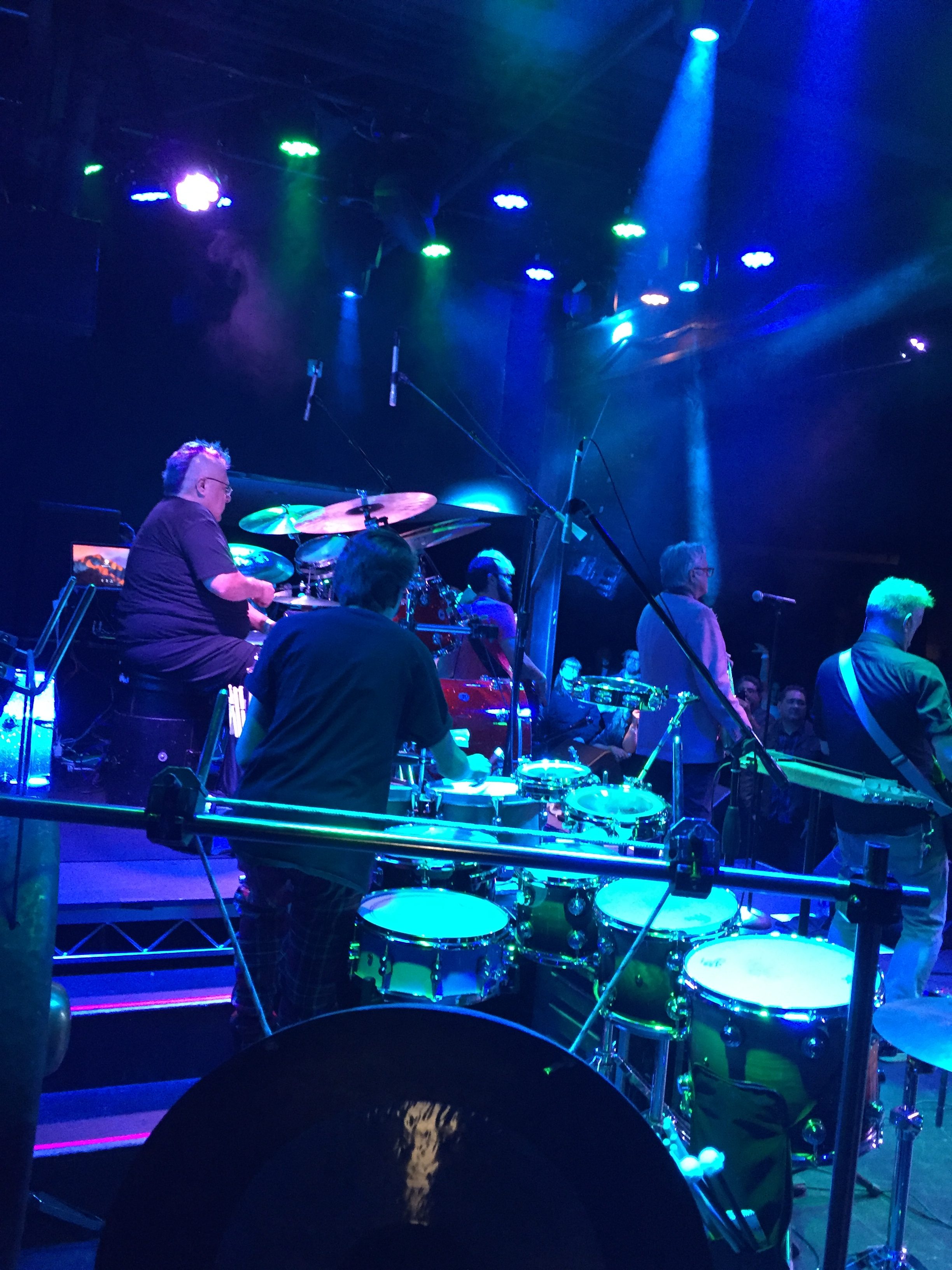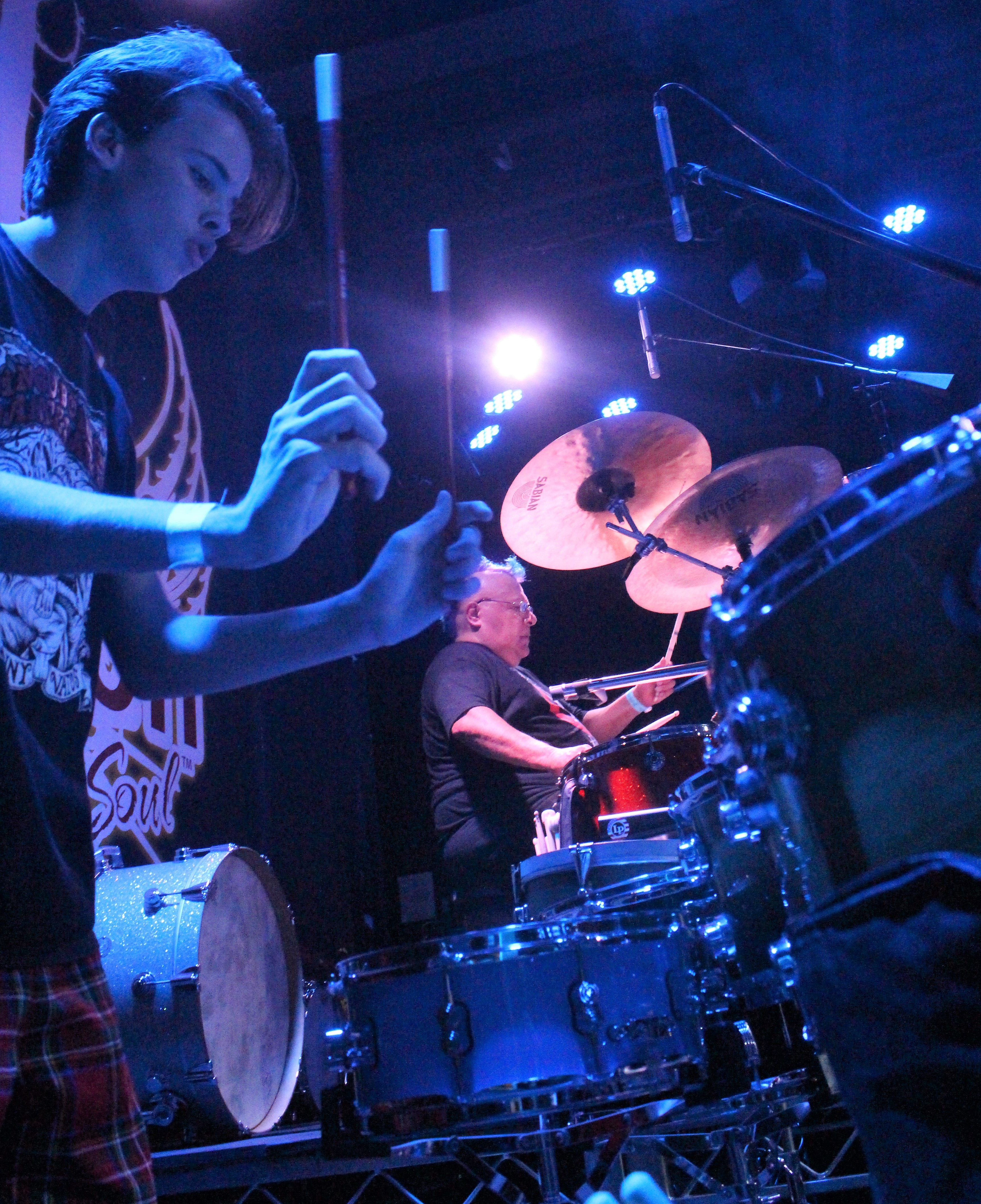 Playing 2nd drums next to the legendary ONE and ONLY Oingo Boingo drummer – Johnny Vatos is always fun stuff! WE have a blast!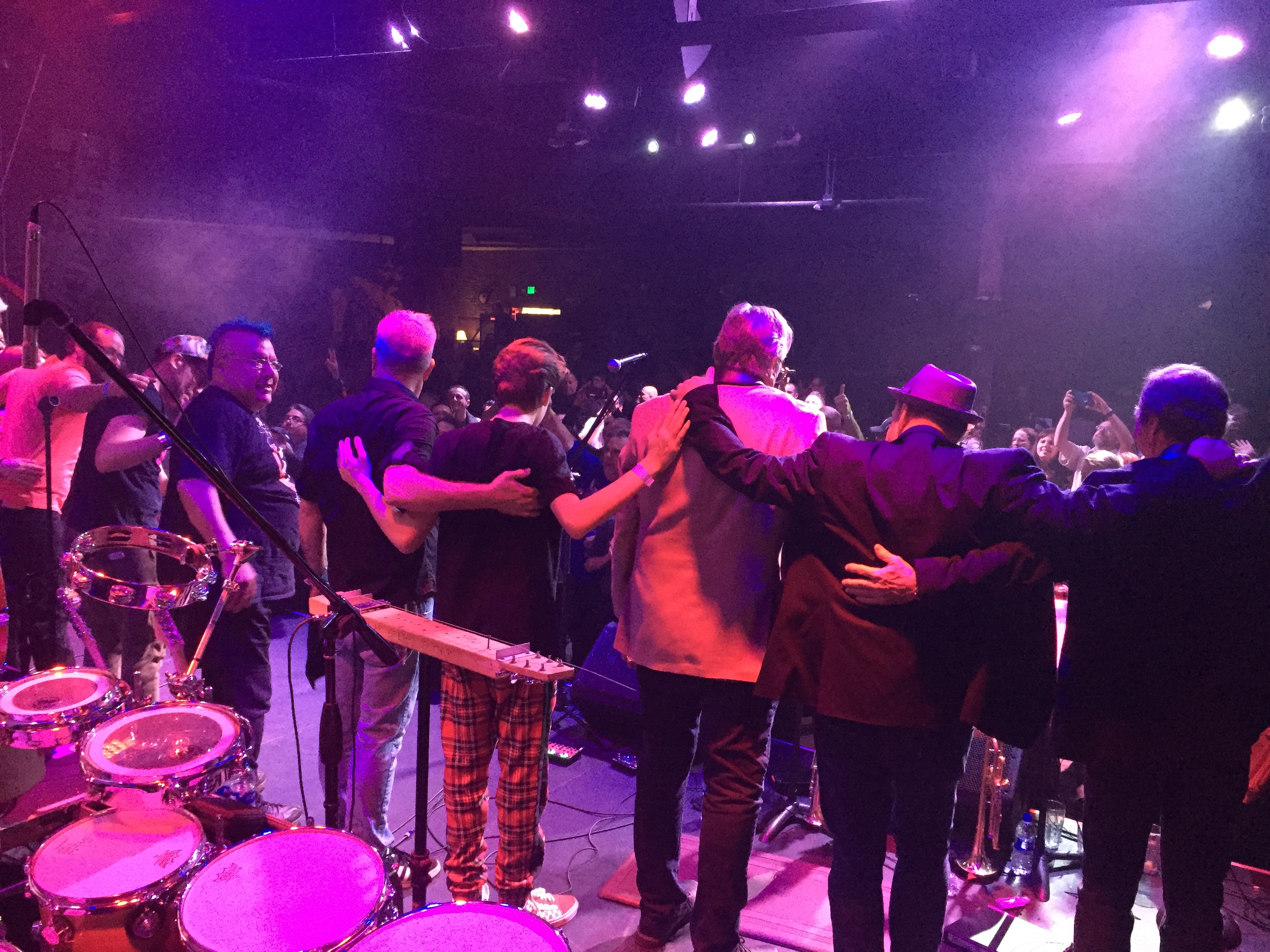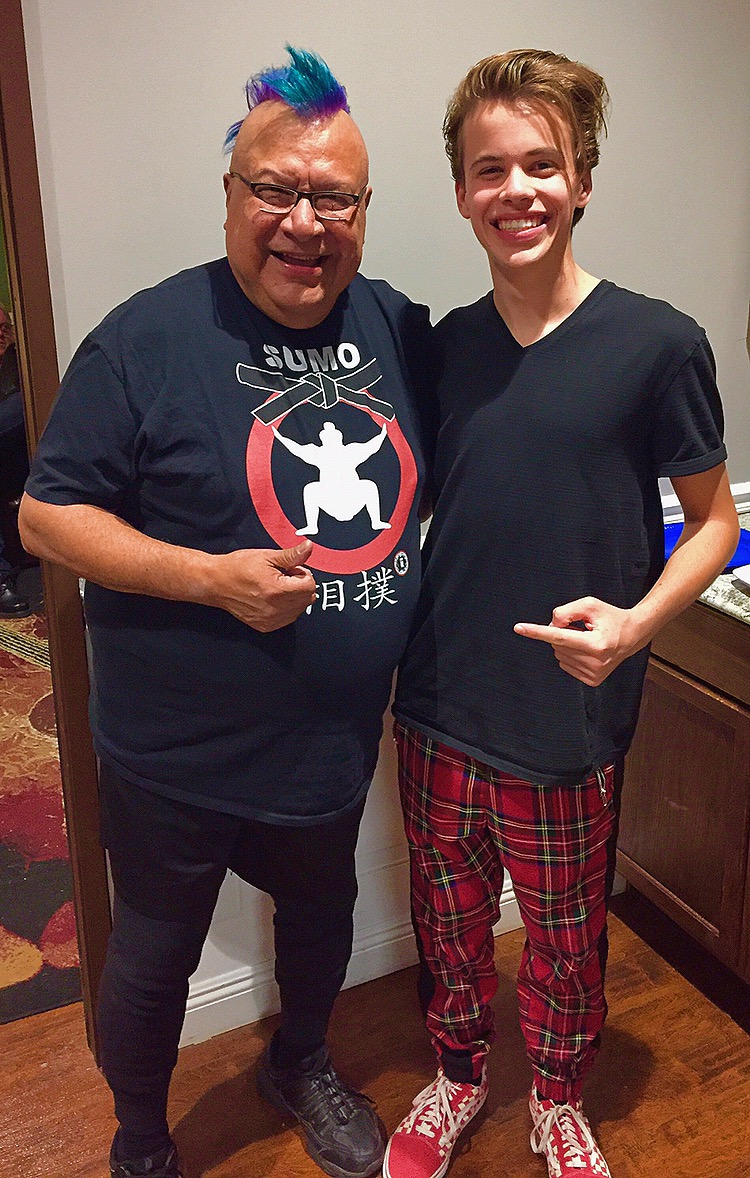 Pic Above:  Backstage before the show with Johnny Vatos.  Did you guys know that Johnny loves Sumo Wrestling!
Thanks John!
Thanks to Fred Zermeno photography for the awesome show pics!
Stay tuned for more exciting projects ahead!