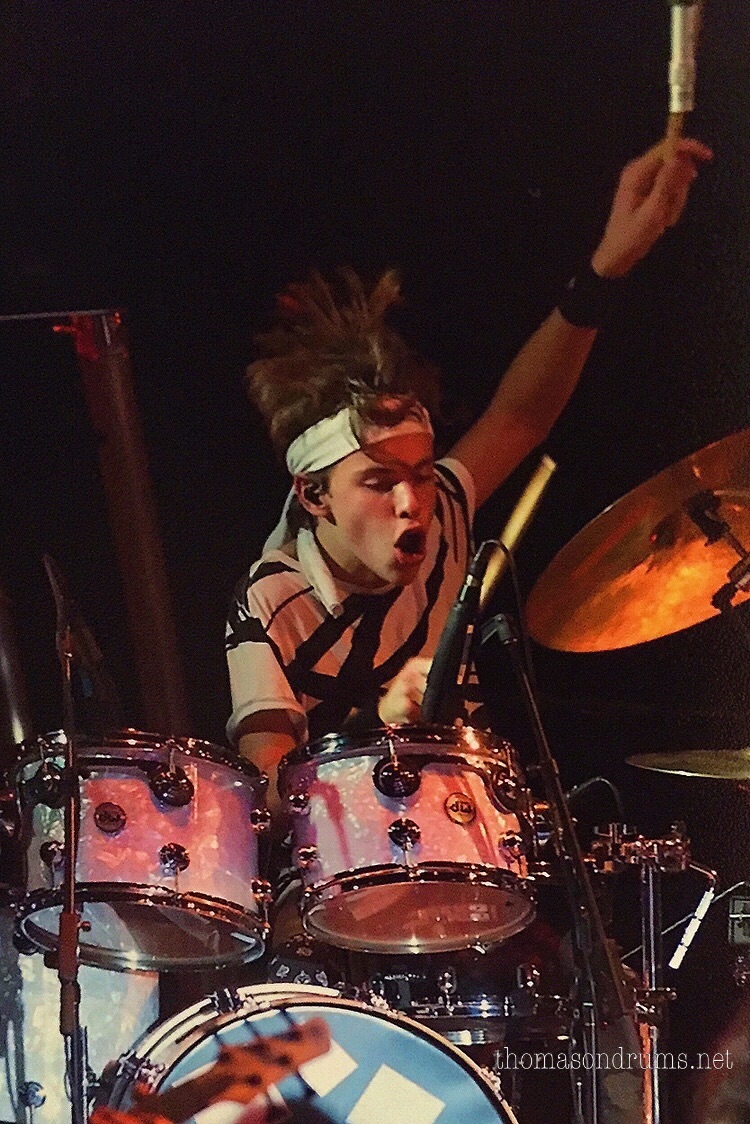 2019 started off behind the drums for me with two live shows at Orange County School of the Arts, Instrumental Music Conservatory – Commercial Music Program – at the Margaret A. Webb Theater in Santa Ana. The 'Giants of Rock 'n Roll' show was a tribute to the music of: Guns 'n Roses, The Who, Heart, Journey, Led Zeppelin, Van Halen, Pink Floyd and AC-DC.  I was in Band Six, the tribute to Van Halen!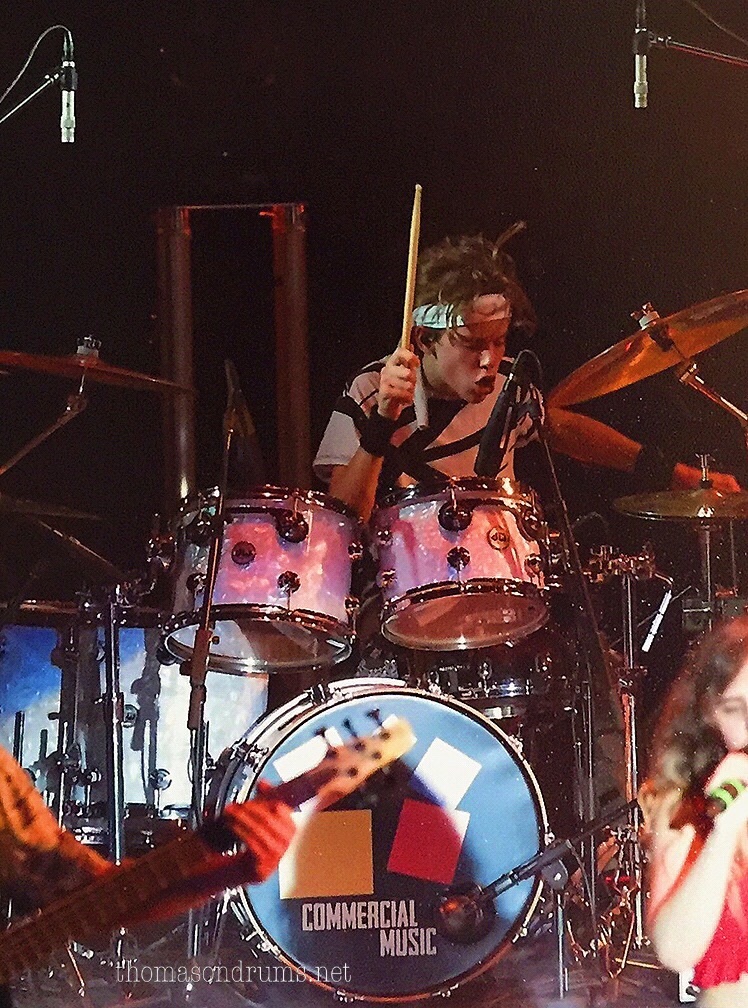 I was excited to once again have the honor of playing the classic drum chops created by Alex Van Halen! In my opinion, Alex is underrated as one of the best rock drummers of all-time. I had the honor of playing Alex's drum chops back at Sunset Sound in Hollywood for Warren Huart's program, 'Produce Like a Pro' (check out the video section to see it), where student musicians re-recorded the first Van Halen album where it had been created back in 1978 by using the same studio, equipment and set-up. So, this show was a chance for me to get back into the VH vibe, break out my white headband and do it again! Thanks to Alex, Edward and the entire Van Halen band for inspiring me, and our entire O.C.S.A. band of musicians!  I really had a blast, and playing hard rock music is where it all started for me, and what I love to play most!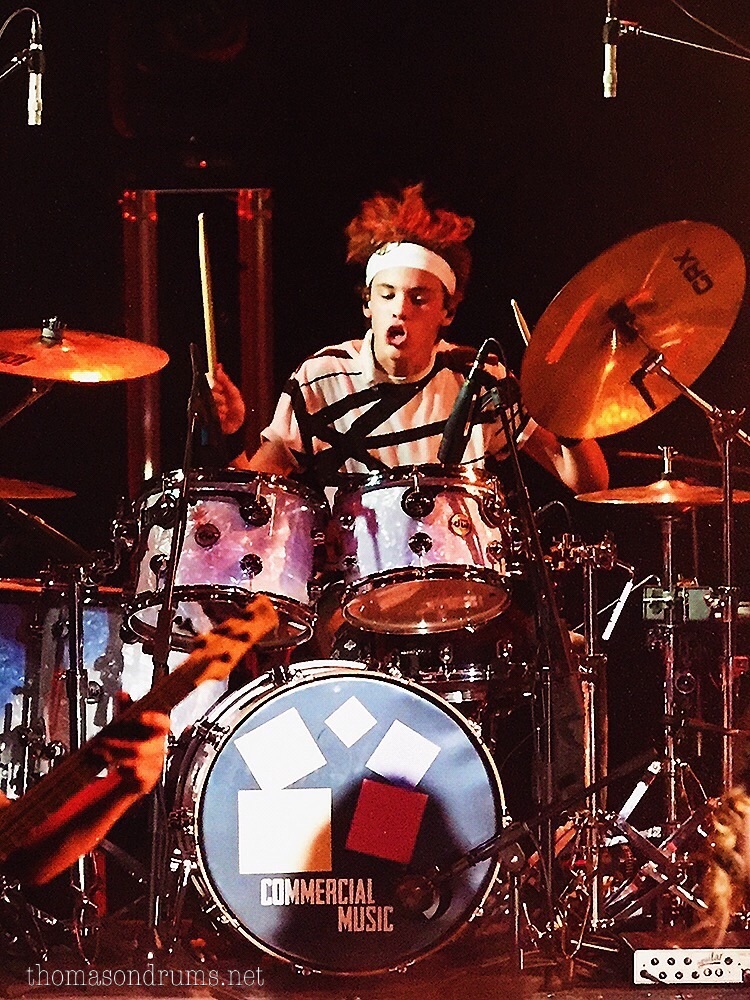 After the show was a really special moment for me, as my drum teachers: Rob Ferrell, Tony Torres and Johnny Vatos all joined me for a photo op on stage. These guys have all made such a positive impact on my journey with the drums and music. Thank you guys! – Thomas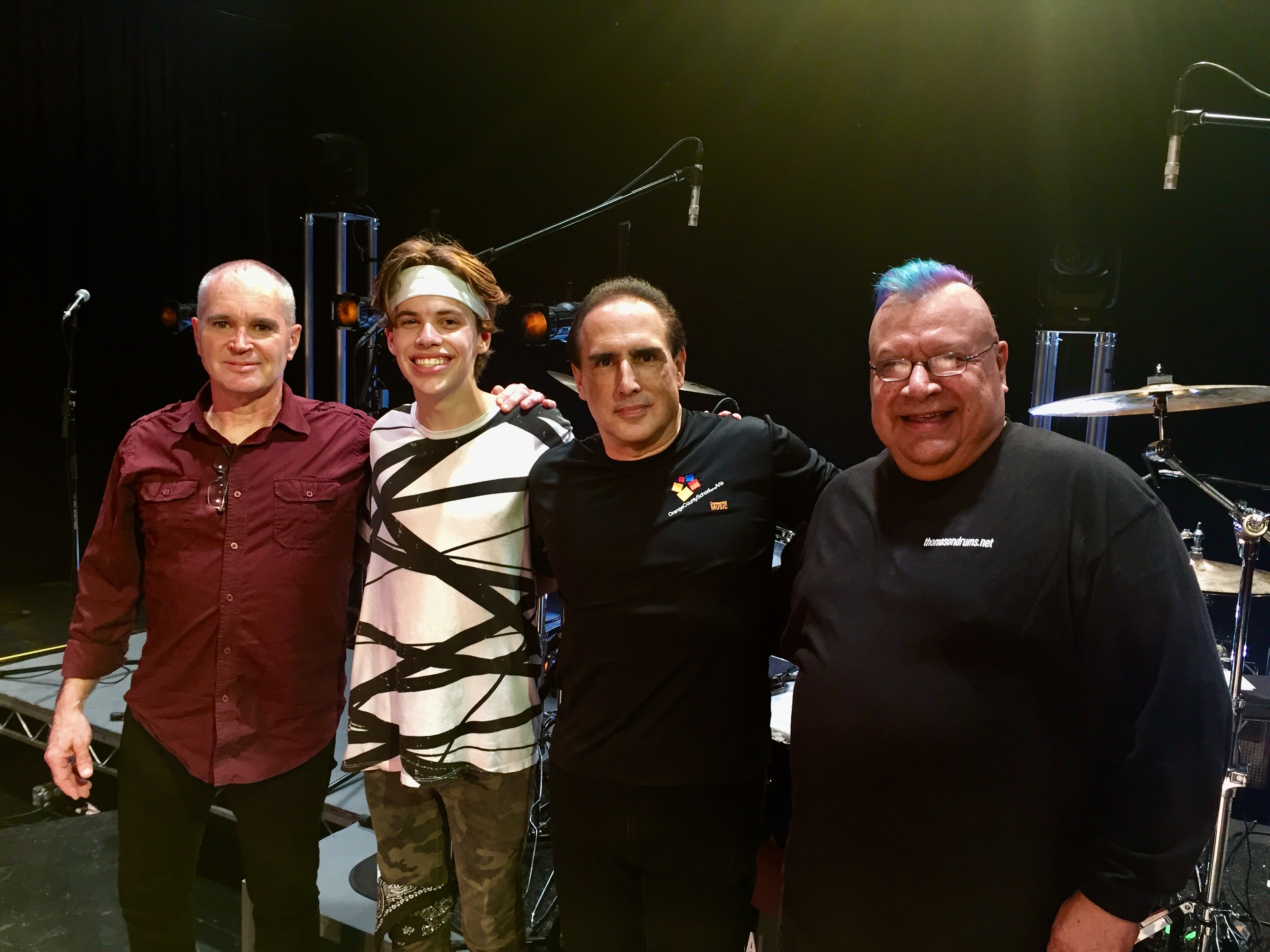 (Left to Right): Rob Ferrell, Thomas Lowrey, Tony Torres, Johnny Vatos
Thanks for checking out thomasondrums.net! See you soon!