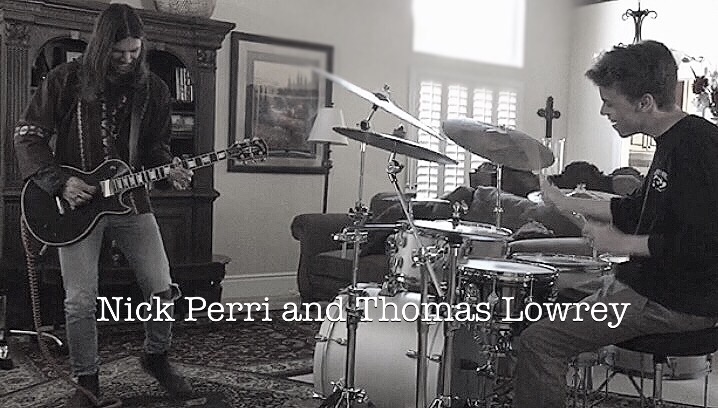 Last Friday I had another awesome jam with professional lead guitarist, Nick Perri!  Nick is currently recognized as one of the top-tier guitarists in the world, and I am always humbled to get the chance to play with him!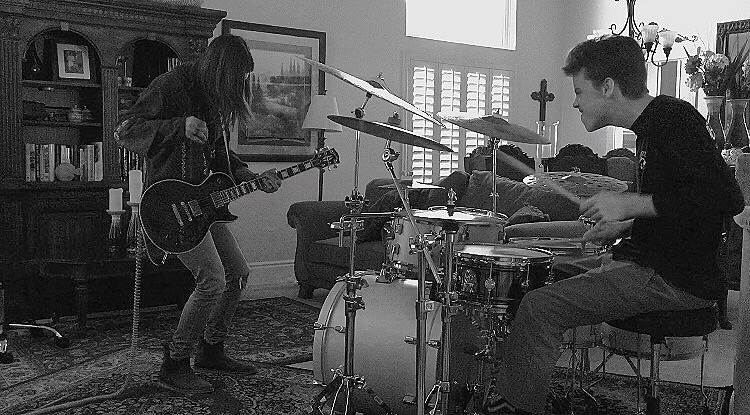 Nick is originally from Philadelphia, and started playing guitar at age 12. By age 17, Nick's band Silvertide was signed to a record contract, and Nick was off touring the world, opening for acts like Aerosmith, Van Halen, Journey and others.
Since ending Silvertide, Nick has played lead guitar for bands like Shinedown, Perry Farrell, Mount Holly and others.  Currently Nick plays for his band, The Underground Thieves, and also for the band, Dorothy.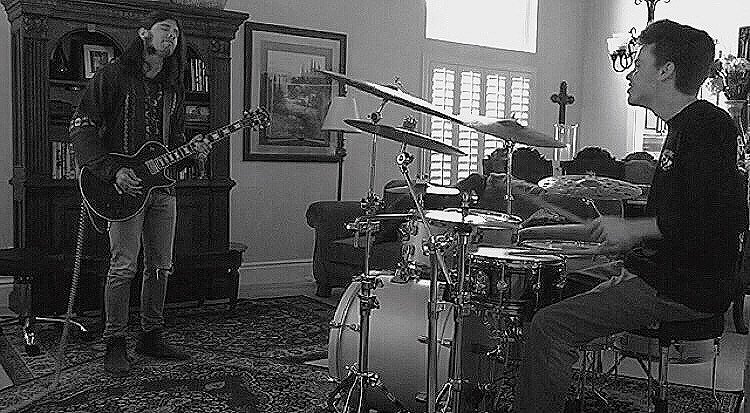 I met Nick when I was 12 years old through a close family friend.  I had been playing drums formally for six years at that point, and we arranged to have a jam together.  That jam video is still posted on thomasondrums.net and YouTube.  I am proud to call Nick my friend.  Over the past 4 years, we have jammed together a few times, and we have also attended each other's live shows.  I got to see up close that not only is Nick an amazing player, but on stage, he is one hell of a performer!
One of the things I admire most about Nick is that although he is genuinely a rock star player that has been there/done that, he has a down to earth attitude that I really like.  He is easy going, and really has no ego about his high profile status.  I also love that when we play, we don't jam – we create music!  Nick doesn't like to play covers of other people's music, but prefers to play his own original music, and that is very inspiring to me.  That is something I really respect about him – his desire to create his own sound.  When playing with Nick, we let the music lead us to where we wind up.  Musicality fills the space in the room, and it is awesome.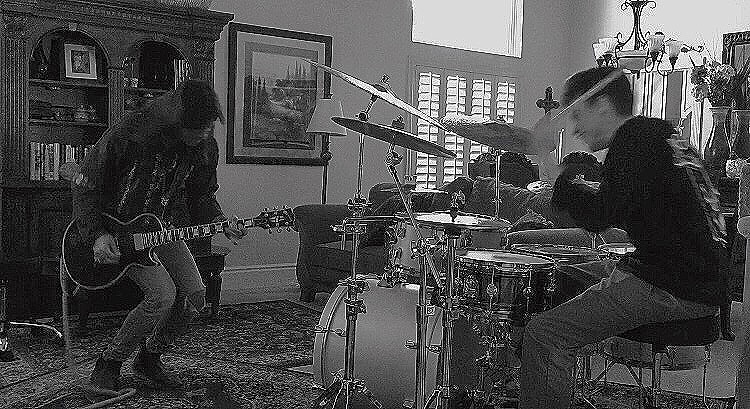 When playing with a professional musician like Nick, I just try to stay out of his way, and lay down a solid back beat.  And honestly, I try to keep from smiling too much, because as soon as he starts to play, you can hear what a seasoned professional he is, and I feel so fortunate to be behind my drums at that moment.
I posted a couple video clips of this jam session on my Instagram, so please check those out @thomasondrums  – And be sure to Follow Nick Perri on Instagram @nickperri and his band @undergroundthieves
Thanks so much for checking out thomasondrums.net – Thomas
Thanks Nick! See you soon!